Current Events
Sorry, this workshop is now full. If you would like to go on a waiting list, please contact Angelo at 705-932-3558 or adp@nexicom.net.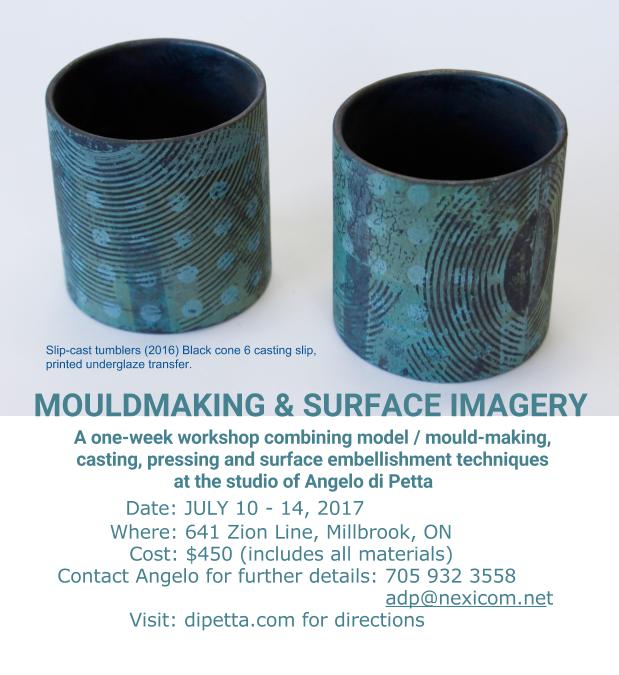 Past Events
Ground Work
March 11 – 25, 2017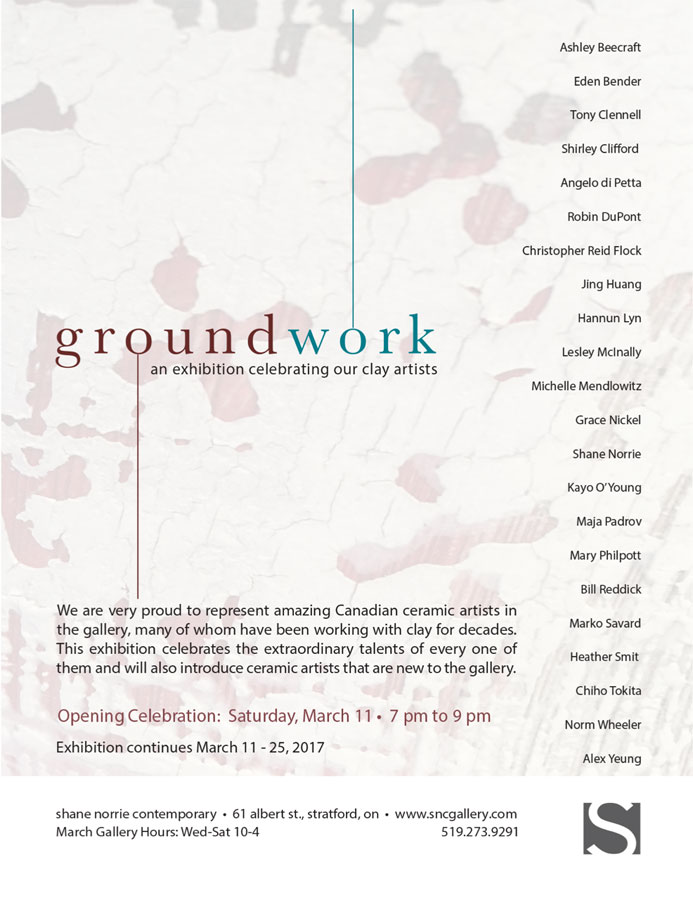 Shane Norrie Contemporary
61 Albert St, Stratford, Ontario
March 19, 2015 – April 11, 2015
Jonathon Bancroft-Snell Gallery in London, ON
"Slip & Inject Revisited"
Coming from Design At Riverside in Cambridge, Ontario.
Plus additions of work spanning from 1995 to the present.
Youtube Video of Dec. 7th Artist Talk